GHD Victoria are taking part in the Roughin' It Challenge
We've created this page because we want to make a difference. We're inspired by the work that Launch Housing do to end homelessness, so we wanted to raise money for them as part of my participation in The Roughin' It Challenge. Please help us help them by giving whatever you can. The more people that know about Launch Housing, the greater their impact, so please also spread the word by sharing our page with your friends and family. Thank you in advance for your generosity, it means a lot!
Thank you to our Sponsors
Monique Roser
Anonymous
Phillip Bradley
Dan O'connor
Clair Millar
Erin Browning
Richard Simpson
Steve Livingstone
Irini Theodosiou
Dr Fouad Abo
Tilbuster Consulting
Sophie Rae
Ian Gregson
Tim Anderson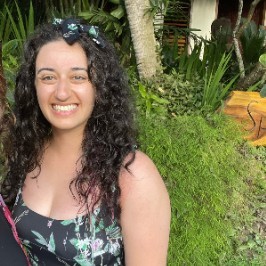 Maritsa Kacopieros
Madeleine
Steph Chan
Stepho Rusho
Thomas Frederick
Cyrus And Sarah
Meg
Lt Dinh
Helen Lee
Naomi Knight
Zsuzsa Mogyorosi
Tom Winship
Catherine O'brien
R.a Mclennan Pty Ltd
Xav And Lucie
Chris Chandra
Lou Stephen
Juno Stephen
Therese Hammond
Natalie Ambroso
Anonymous
Phoebe Jap
Yasmine Lai
Julie And Andrew
Simon Stephen
Kevin Begg
Camille P
Jeremy & The Willow Team
Alicia Jaeschke
Anonymous
Milda Ffrench ?
Georgina C-s
Clancy Stephen
Nev
Avelyn Lim
Samantha Williamson
Palisa Huoth
Patrick Leong
Olivia G
Mark Clough
Kate Witherow
Simone Soo
Robyn Madsen
Cat
Melanie A Treloar
Caroline Vizec
Mirela